Meet Our Team
Mark Nelson, President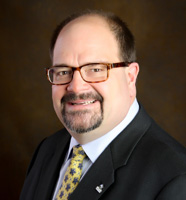 As a long-time veteran of Roy R. Fisher, and now our president, Mark Nelson brings more than 35 years of experience in the real estate industry to our clients in Iowa, Illinois and throughout the Midwest.
Mark manages the day-to-day operations of the firm, supervising our appraisal team and research staff, as well as performing duties as the primary appraisal professional in the practice. Roughly half of Mark's work involves litigation support focused on tax appeals, split between serving taxpayers and their attorneys and assessors. He has developed efficiencies in research and reporting, and continues to increase the number of appraisal jobs completed each year.
As an expert in real estate markets, Mark understands the underlying demographic fundamentals and behavior of market participants. He applies strong mathematical and statistical understanding to his appraisal skills. He is often called on to share his expertise in segregating business and real estate value components in complex properties, as well as measuring the value impact due to absorption of distressed and developing properties.
Mark is state-certified appraiser in Iowa and Illinois, and has held temporary licenses in Wisconsin, Minnesota, Missouri and Nebraska. He is committed to professional development, taking advanced level continuing education courses each year, and completing education hours in excess of the minimum needed to keep his licenses current. He is pursuing the MAI designation from the Appraisal Institute, and expects to receive it this year. Mark has also completed coursework at Augustana College, Rock Island, and American University, Washington, D.C.
In addition to his role at Roy R. Fisher, Mark is an active member of the community. He has chaired the Davenport Park and Recreation Advisory Board since 2006 and also serves on the legislative committee of the Quad City Chamber of Commerce. He is active in local politics.
Mark and his wife are the proud parents of two grown children, one with developmental disabilities. They are members of St. Paul the Apostle Church, as well as the Lake Davenport Sailing Club. As avid gardeners, they can often be found tending to their diverse vegetable and flower gardens at home in Davenport. When not exercising their green thumbs, they also enjoy cooking together and traveling.
---
Jordan Maus, Certified General Real Property Appraiser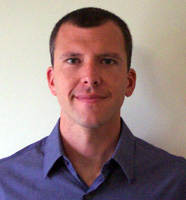 In January 2012, Jordan Maus joined Roy R. Fisher as a certified general real property appraiser. With an eye for detail and always efficient with his time, Jordan is responsible for writing appraisal reports, general property research, real estate market analysis, and sales/lease research. Additionally, he reconciles income/expense data and performs building inspections, along with almost every other appraisal-related task that is needed!
Jordan began his appraisal career in 2008, training in Chicago. Two years later, he returned to the Quad City area, working as an associate appraiser. He received his General Real Property Appraiser licenses in Iowa and Illinois in the fall of 2013.
Jordan is a graduate of Wartburg College, and earned his BA in exercise science. Prior to becoming an appraiser, he worked as a personal trainer and held a Certified Strength and Conditioning Specialist license. When he's not appraising commercial real estate, he enjoys running, playing tennis, rooting for the Chicago Cubs, and traveling with his wife. You can also find him spending a lot of his free time at Me & Billy in downtown Davenport, the bar and restaurant he co-owns with his wife and in-laws.
---
Peggy McDonnell, Office Support
Peggy joined the staff at Roy R. Fisher in February 2015, stepping into the role of support staff.  She assists the appraisers with proof reading and transcribes building inspections.  Peggy also tends the phone, performs comparable property, demographic, and regional and city data research.  She also spends a significant amount of time arguing proper punctuation.
Peggy came to the Quad Cities in 2002 while she was working in property management, a position she filled for 11 years.  In the few years between that and Roy R. Fisher, Peggy wore a lot of hats as an office manager, print specialist, sales and use tax specialist, among others.
Peggy studied accounting at St. Ambrose University.  She is currently president of the Quad Cities chapter of Slow Food International, an organization that promotes good, clean, fair food worldwide and in her free time she dabbles in organic gardening and cuisine.  She is also a member of her church outreach committee, helping with food distribution, Christmas angel tree and summer activities.  Whenever possible, Peggy travels to Houston to visit her grandchildren.
---
 Tyson McCreight, Appraisal Apprentice
Tyson McCreight joined Roy. R Fisher in May of 2015, as an Associate Trainee Appraiser. He works closely with his supervisor, Mark Nelson, honing his research and analysis skills, inspecting property and developing appraisal reports.
Tyson started his appraisal career in 2013, in Galesburg, before coming to the Quad City area to complete his training.  He is looking forward to completing his continuing education requirements and becoming a licensed General Real Property Appraiser in Illinois and Iowa.
Tyson attended Augustana College and Ashford University, earning a BA in Business Administration.  In his free time he enjoys all types of sports, as a spectator and as a participant, basketball being his favorite.  He also enjoys spending time with family and friends.
---
Kevin Pollard, Certified General Real Property Appraiser, MAI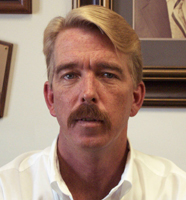 For more than 30 years, Kevin Pollard managed Roy R. Fisher, bringing his deep knowledge of the commercial real estate market to our clients. Today, he's shifted his role to focus on litigation support and larger property appraisals while splitting his time between the Quad Cities and Cocoa Beach, Florida, where he now lives with his wife Jeanette.
Noted for his thorough research and expert testimony, Kevin has represented the interests of our clients in cases brought before property tax appeal boards, as well as state and federal courts (including a case defending Hy-Vee Food Store assessments in front of the Iowa Supreme Court).
Kevin is a certified real estate appraiser in both Iowa and Illinois and received the MAI designation from the Appraisal Institute in 1987. In addition to his work in the field, Kevin keeps his appraisal skills sharp through continuing education courses. He has served on state-level, regional and national committees for the Appraisal Institute, as well as the national Board of Directors from 2007 through 2010. Kevin is also a licensed real estate salesperson (Iowa – currently on inactive status) and was a past member of the Greater Davenport Board of Realtors (now rebranded as the Quad City Area Realtors Association).
Although Kevin is well known in the world of commercial real estate appraisals, he's also earned recognition as a nationally ranked table tennis player. And while he is proud of his accomplishments, he is most proud to be the father of two grown sons, Joseph and Adam. As a semi-retired professional, he and his wife enjoy traveling, checking off international destinations from their bucket list.
---
Contact us
or connect with us on
LinkedIn
to view our profiles.