This has been a major year for commercial real estate in the Quad Cities in many ways. Looking into 2024, we have three main predictions based on trends we're seeing locally, regionally, and nationally.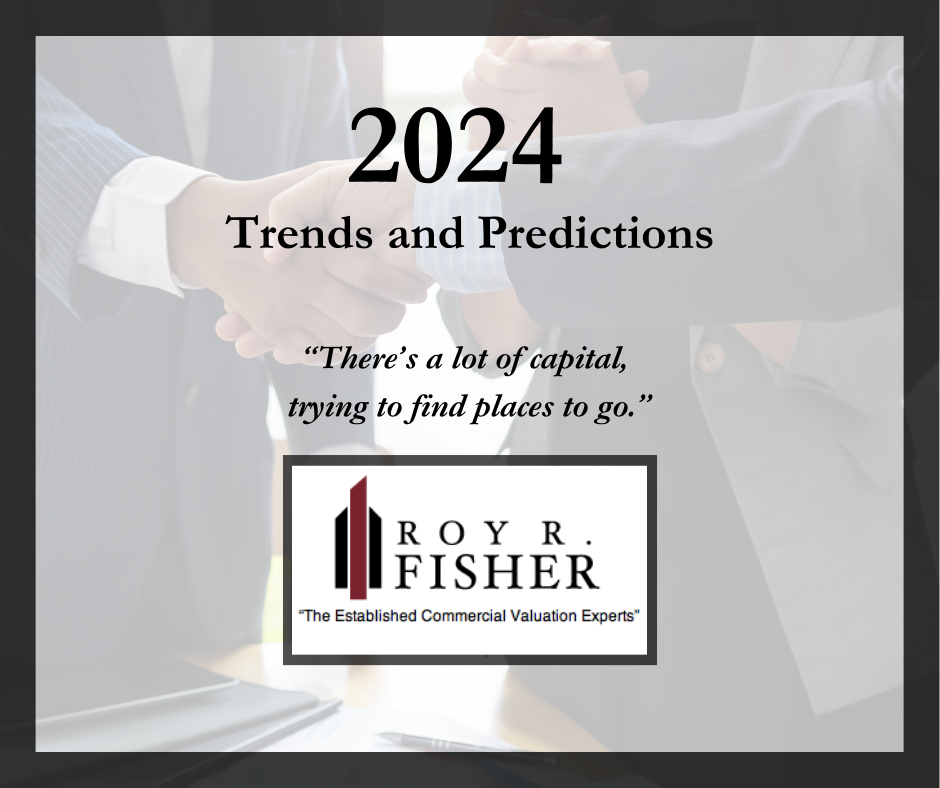 "There's a lot of potential for disrupters, whatever they may be."
2024 is an election year. This isn't great news for a market that relies on investors who are not interested in gambling when it comes to inflation, interest rates, and other laws which could majorly affect how and where they do business. Additionally, current geopolitical and environmental issues could lead some investors and businesses to pause until the election cycle has ended.
"There's a lot of capital with no place to go."
A trend we believe will continue from 2023 and into 2024 is the purchasing of distressed buildings. There are some positives and negatives to this piece. When buying a distressed building, it is important to have the building thoroughly inspected and appraised. Recently, a building purchased in the Quad Cities was found to have nearly $1M in damage due to a collapsed roof. The repairs had been estimated to cost $250,000 a few months before the collapse.
The tension between the existence of start-up capital and the need for major renovations on many buildings in the Quad Cities is leading to some hesitation. On top of this, anyone who has already locked in a low-interest rate on their building is generally not going to move out for a higher interest rate.
"Large corporate offices are still seeing low market values."
One major disruptor from nearly 4 years ago is the continuation of the effects of the Pandemic. Large corporate offices are not returning to their former value, even as many offices call their employees back to work. There's a lot of uncertainty and caution among real estate investors because of this new trend.
As 2023 comes to an end, it is important to take stock of the year before moving into the next one. Despite high-interest rates, uncertainty, and population decline, there have been many investments and new businesses appearing in the Quad Cities.
At Roy R. Fisher, we provide commercial real estate appraisal and litigation services. If you are interested in working with us or would like to join our team, please reach out.