Many residential and commercial businesses faced large tax assessment hikes for the 2023 year. Some commercial assessments increased well over 25% between 2022 to 2023. The County and City Assessors typically do a good job of capturing the sales data, but in setting values for some properties, they sometimes land at assessments outside the market norms. That is when an appraisal is helpful.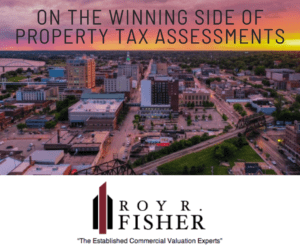 Roy R. Fisher has been providing appraisals for over 90 years, helping hundreds of Iowa and Illinois businesses and multi-family property owners appeal their tax assessments. Through July of this year, Roy R. Fisher worked with several property owners to appeal their assessments. We were successful at the Board of Review level in helping the owners get reductions in 11 of 13 appeals where an appraisal was developed. The average reduction from the preliminary 2023 assessments was over 17%. In two cases, the reduction was more than 30% in the preliminary 2023 assessed value.
And we don't just work with property owners. We have performed several appraisals for City and County Assessors throughout Iowa and Illinois, primarily valuing larger retail and industrial properties. This has helped Assessors and County Boards of Review defend their assessments. These appraisals require extensive demographic analysis and a wide regional search for comparable data.
Our firm strives to serve all our clients with impartiality and a commitment to credibility.