There is a complex landscape to navigate when establishing a commercial property. The decisions you make can significantly impact your operations and bottom line. Whether you are seeking space for your office, medical practice, retail store, or industrial building, there are some key points to keep in mind.
One of the first things you want to note in taking up a particular space is its location. For those opening an office or retail space, proximity to clients is everything. It's helpful to have both visibility and access from highways or high-traffic roads. Those with industrial buildings don't often require a neighborhood location but will still benefit from being close to interstates and highways that make it easy to transport goods to customers. It's also important to consider your employees' commute to work as it will help attract a good employee base.
For retail stores, it can help to do a market analysis and ensure your store has a competitive edge. Knowing about other similar businesses nearby can help you choose between two good locations and make the best decision for your customer base.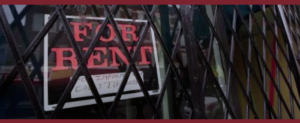 Another key point is your lease terms. Consider your business needs and growth plan. A shorter-term lease may offer more flexibility but it comes at a premium. A long-term lease offers stability, but you can become locked into a space that doesn't suit your business growth plans. Leases can be offered on different terms such as gross leases or net leases. You may be required to pay a pro-rata share while the landlord covers structural costs or be expected to pay all costs.
Your tenant improvements (TI) allow you to make your space uniquely your own. It provides space suited to your needs and wants. Be sure you discuss who is responsible for covering the costs and whether these improvements revert to the landlord at the end of the lease.
While newer buildings are compliant with ADA requirements, if you are in an older building, this may not suit your client base, especially if you own a medical practice. You'll want to be sure your clients, particularly those with disabilities can access your building. Having automated doors, ample parking, and elevators or ramps, depending on the building layout allows you to ensure your clients are comfortable with your space.
Other features include the building-to-land ratio to ensure there is enough space to maneuver around the parking lot. Industrial locations may want to ensure there are enough dock doors. For those leasing medical offices, you may need specialized plumbing for exam rooms or electrical requirements for diagnostic equipment.
Leasing space demands thorough research and careful consideration. Your choice of location, lease terms, and property features can significantly impact your success. Always negotiate with the landlord to ensure the lease aligns with your unique requirements. It is also a good idea to seek legal and real estate advice to protect your interests during the leasing process.